Serving customers for over 100 years!
We DO NOT have any other branch.
Global customer base.

Australia
Canada
France
New Zealand
U.A.E.
U.K.
U.S.A.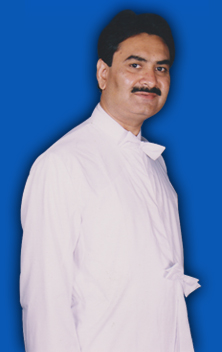 Established in 1910, operating out of Mumbai, India; D.Shamji & Co. is a respected name in the Parsi community garment business. We have been serving our valued customers for over a century by three hard-working generations, originated by Mr. Shamji Gohil; currently being run by his great-grandson Mr. Bhupendra D. Gohil.

The fabrics used for daglis, pants & shirts are sourced from reputed European and Indian mills. The garments are carefully shaped and stitched for ultimate comfort. The lining used for all the products is fused with an automatic machine giving them a non-deformable and fresh-pressed look. Stitching is performed using imported machines which give a precise look and a finished product. Our perfection and professionalism has won us many laurels from our customers. The superlative quality products, proactive services and prompt delivery schedules are responsible for maximum satisfaction of our worldwide customer base.